How to Care For Your New Asphalt Driveway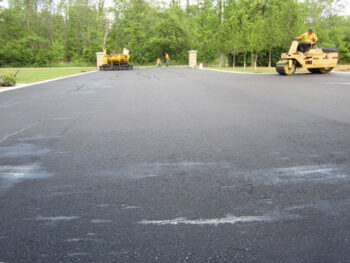 First we would like to thank you for entrusting Alliance Paving LTD with your asphalt driveway. We know you had several companies to choose from and we appreciate your confidence in our service. The following information includes care and maintenance items to assist you in keeping your driveway in good shape for many years to come. If you have any questions, please don't hesitate to call us anytime.
Once your new asphalt driveway is in place, it will require care and maintenance, both when it's new, and over its lifetime. Like the rest of the improvements on your property, the better care you give to your asphalt driveway, the longer it will last. The real cost of a driveway is measured over its entire lifetime, so proper care and maintenance is crucial to keeping the cost per year as low as possible. As soon as Alliance Paving LTD completes paving your asphalt driveway, its life begins. You can help assure yourself of a long life for your new driveway by following the care and maintenance tips below.
We ask that you keep car traffic off your driveway for at least 3 days. If temperatures are real hot we ask that you try not to park on your drive for up to 5 days. You may walk on your drive right away.
Your driveway will need 6-12 months to harden and cure. It will remain soft and pliable until then. Even after it has cured it will not be as hard as concrete. Your driveway will soften and harden as temperatures rise and fall. Please be aware of this in hot temperatures. If you wish, you may water down your drive with a hose on hot days to temporarily harden the drive. If your driveway is installed in the fall, curing will stop when the weather turns cold, then will resume in the spring.
Spot damage may occur on your drive if cars start out or stop too fast. This also may happen if you turn your steering wheel when the car is not moving. To prevent pits, holes or gouges in your drive avoid using lawn chairs or kickstands on your drive. They exert weight on concentrated areas and will mar your drive. When using car jacks, ramps or storing boats or campers, place a piece of plywood under them to help distribute the weight. Do not park the car or camper in the same spot all the time. This is particularly true in the case of a dig out where the base is fresh. No matter how thick the material, deep the base or heavy the compaction, depressions or "wheel dishes" may result, if care is not exercised. Placing a ton and a half or two tons in the same spot day in and day out over a long period of time can only produce adverse results. Try to move the car around slightly. Don't give all or most of the wear to one small area. Distribute the usage over the entire driveway.
Avoid driving off the edges of your driveway. They will crack and crumble due to lack of side support. You may support the sides by building up the edges with topsoil.
It is natural for the texture of your driveway surface to be varied. It is caused by the various sizes of sand, stone and other ingredients that make up asphalt. Also, areas that are done by hand will appear different than those done by machine.
Cracks may appear due to movement in the base and/or subsoil during a freeze or thaw cycle. Movement can also result from water seeping under the driveway. Water seepage can be due to landscape design, too much rain or over-watering. Keeping the cracks filled and your driveway seal coated will help keep your driveway in good condition. But we recommend that you wait at least 1 year. Sealer will protect your driveway if you have any gas or oil spills and will give your drive that new black look. You can fill cracks yourself, using a variety of products designed for that purpose, or we can refer you to one of our professional business partners.
Testimonials
Free Estimate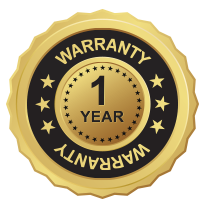 Contact Us
283 Clyde Rd.
Cambridge, ON
N1R 1L3
Voice: 519.624.8656
Mon. - Fri.
8:00 am - 5:00 pm